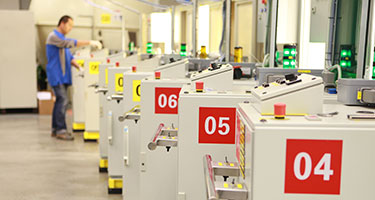 Asset Advisory Services
ASTOCA are a dynamic company backed by years of experience offering unique solutions to our clients. With our years of experience in assisting companies relocate the assets which they have purchased, we are able to offer factory re-location services where we build a dedicated team dependent upon the asset type, to disassemble, ship and re-assemble the factory in the most cost effective manner.
With regards to factories which close down, we are also able to provide Total Project Management Solutions which include asset register reconciliation, asset sales, factory strip-out including EHS consultancy and building demolition to brown field.
Our expertise and experience can be utilized to dismantle, ship, and re-commission your manufacturing plants.
Factory Relocation
ASTOCA are able to offer complete factory relocation services which includes;
Plant Dismantling
Packing
Shipping
Reassembly
Commissioning
These aspects can be performed on most types of plant throughout the world. Our specialist contractors and in house Project Management Team can provide highly competitive quotations tailored to your particular needs.
Contact us today to arrange a meeting to discuss your needs further.
---
Project Management
ASTOCA can provide complete project management services for factory closures.
ln addition to the machinery Sales function, we can project manage and maximise returns on building strip out and building demolition if required.
Our Project Management team will ensure the highest standards of Health and Safety are adhered to and all strip out and demolitions are performed with Environmental Considerations taken into account.
Our highly experienced personnel can take your factory closure from complete working facility to inventorized and valued assets, to asset sales at maximum realization, to strip out of factory infrastructure and services to demolition to brown field.
Contact us for more information on this unique service.
We offer complete project management services for factory closures.